Tobe Hanson, The Club at Los Gatos, California Strength, works with the very best NFL and NHL players. Here he demonstrates the most effective exercise using the YoYo 219 Vertical 1.0 and targeting the infraspinatus. Tobe and his team post exercises for more than 54 muscles using nHANCE driven by YoYo. To get access to all those exercises contact hansonmuscletherapy.com
Since 1995 nHANCE driven by YoYo supplies the most brute exercise machine known – the #215 Squat Ultimate Pro!
"US skier Steven Nyman training with Scott Sanchez of Team MPG in his final conditioning prep before the World Cup season"
THE UNIQUE INNOVATION FOR PERFORMANCE ENHANCEMENT:.
Optimizing muscle hypertrophy from resistance exercise requires eccentric muscle actions. Up-to-date, there is no other muscle exercise equipment than nHANCE™ – Driven by YoYo Technology™ that can offer an optimal resistance curve in eccentric musle actions, without any friction or sticking points. nHANCE™ exercise equipment utilize the moment of inertia produced by flywheel(s), instead of weights stacks, magnets, electricity or any other
conventional solution. All nHANCE™ equipment are driven by the YoYo Technology™ – the original and patented innovation that has been validated by scientific studies in cooperation with renowned athletes and sports teams, coaches, physiotherapists and international research laboratories across the globe.
This is the home and official site of the original revolutionary inertial flywheel YoYo Technology™ established by inventors Drs. Per Tesch and Hans Berg of the Karolinska Institute, Stockholm, Sweden.
The trademarks of nHANCE™ and YoYo Technology™ follows Swedish tradition of innovative, high quality products favoring functionality and simplicity. All nHANCE™ machines are built to withstand the extreme loads and brute forces that occur during eccentric overload exercises, and this durability of construction is guaranteed by the trademarks of nHANCE™ and YoYo Technology™.
NOTE: There are products circulating portraying, referring to – and in some cases claiming association with – the original YoYo Technology™, our research, our trademarks and our company. Such products, not meeting the above standards, are not compatible with ours and are to be regarded as mere copies or, when referring to the original YoYo Technology™, as trademark infringements.
HOW CAN WE ENHANCE YOUR PERFORMANCE?
WORLD ELITE FOOTBALL:
A FASTER AND TOUGHER GAME CALLS FOR MORE EFFECTIVE TRAINING.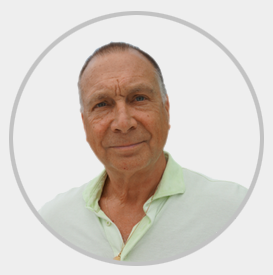 "With a sincere passion for sports and physical training, we set out more than 20 years ago to find the most effective method to build muscle and achieve good muscle health for all people. Today, our concept helps both amateur and pro athletes all around the world to reach their goals, by enhancing their performance or helping them recover from injuries. Their experiences confirm what our research and clinical tests have shown for decades; this technology is superior when it comes to rehabilitation and resistance training for speed, power and agility."
There's a lot more we'd like to say and show about the nHANCE™ products and the YoYo Technology™ philosophy, technology and training methods, than what fits on this homepage. Most of all, we want to give you the opportunity to get the real-life look and feel of our products and to experience the difference to any other conventional muscle exercise equipment on the market. So, please, don't hesitate to call or mail us, either directly to headquarters in Stockholm or to one of our partners in a country or region near you.
YOYO SPORTS & MEDICAL S.L.
Calle Arcos 22
ES-114 02 Jerez de la Frontera
ESPAÑA